Wildlife Vocal Recordings
The vocal recordings below were captured during our Research outings. Our growing catalog of vocals from known species serve as a basis of comparison when trying to determine what we are hearing as we venture into remote areas of forests, river bottoms or private property. Properly identifying a vocal is not always as straight forward as it may seem as common species such as the ones listed below can have a surprising range of vocal types. These can vary due to influences from the environment, size, health and sex of the individual, time of year and proximity to the recording apparatus. Additional complications to capturing clear recordings of wildlife include factors such as wind, bug noise and man made noises such as ATV's, planes, cars, etc. Listed below we have grouped some of our best recordings by species and we will be adding other good ones as they are collected.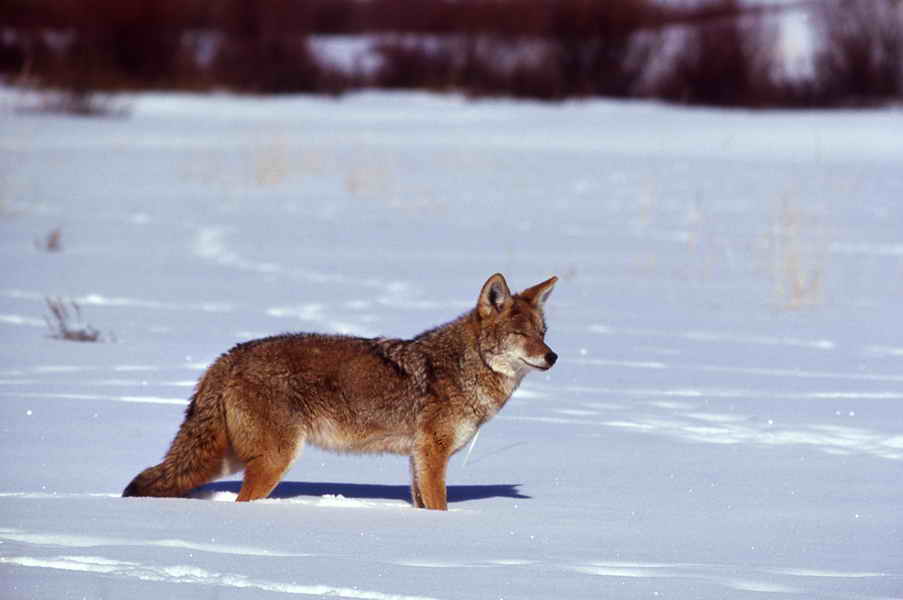 1. Coyote Vocals - (Canus latrans) - The Coyote (Canis latrans) enjoys the most extensive natural range of any terrestrial mammal. These medium-sized canids are currently found across most of the continental United States and Canada, and southward to the Isthmus of Panama. There is significant variation in size between coyotes from different regions. The largest come from northern environs where individuals weighing up to 75 pounds have been recorded. Those from the arid regions of Mexico, on the other hand, average 25 pounds. Coyotes average 20 inches at the shoulder with a body and tail length of 3-1/2 feet.
Below we have listed some of our better Coyote recordings with the date of their recording along with a graphical representation in the form of a Spectrograph of each recording: