February 7/8/9/10 2008 East Texas Outing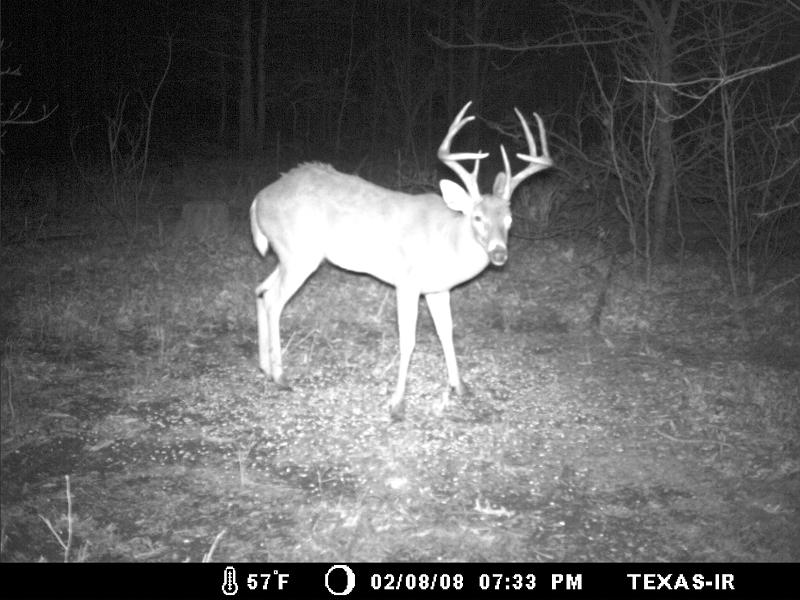 For this outing we moved our base camp to the private property where we had the wood knock incident on our September 2007 outing. Team members began arriving on Thursday evening to setup 2 base camps, in all we had 10 researchers participating with the last of us arriving on Friday evening around 21:00hrs. Temps on this outing ranged from near 70 during the day to low 30's at night. The team was expecting to have some things happen given what had happened on our previous visit. For Friday night most of us stayed in the 2 base camps and listened for vocals while we started to broadcast calls. One two man team was sent out to walk quietly on the trails to see if they heard any movement in the surrounding woods. Eventually this two man team returned to camp and reported that they did indeed have something moving around them in the nearby woods but couldn't identify the source. We dispatched a researcher with a Parabolic dish and Sony Night shot camcorder into the woods with one of the members of the trail team with the other member staying behind on the trail. During the subsequent search for the source of the movement the team member out on the trail reported seeing a large dark shadow cross the trail near his location, this occured while the other team members were tracking movement in the woods. The thinking is that we may have flushed one out without realizing it at the time. Unfortunately, no video of the creature was captured during this incident.
During daylight scouting on Saturday February 9th, we had a day time wood knock that was heard by several members of the research team as well as a growl incident which occured just before the wood knocks. Both of these incidents took place in the same general area, in the growl incident the source was not seen but sounded close enough that the researcher involved decided discretion was called for and made a deliberate retreat from the area. When additional researchers arrived at the scene, further scouting was performed but no additional activity was seen or heard. For Saturday night we split up into 4 listening posts and began night time operations at 21:00hrs. We recorded some odd sounding coyotes and the occasional owl vocal but nothing that was considered unidentified. We terminated night ops at midnight, prolonged exposure to low 30's was taking a toll on us and it was decided to return to base camp to get warmed up. We recorded many night time events that sounded like wood knocks on this trip, most occured in the early morning hours after we had retired for the night. We have listed these events from this outing below.
An additional thing that we have started doing on most outings is baiting 1 or 2 game cameras with corn. This is being done to get a sense of what the local game animal population is like, on this outing we came away with nearly 500 pictures of deer and hogs and have shared some of those below.
These were recorded from Dropbox #1 and various other team member recorders:
These were all recorded from Dropbox #2: