March 21/22/23 2008 South Central Louisiana Outing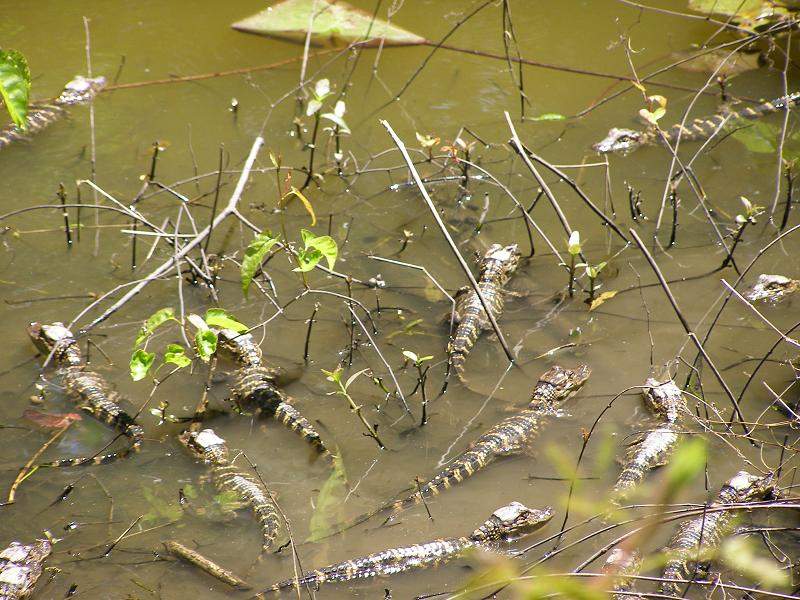 The group was in our Louisiana research area on this weekend. There were 7 researchers on this outing, we were joined on this trip by a friend who owns property in Texas but also has a home in Louisiana. The person has had ongoing activity on their property in Texas and while with us on this outing he brought with him some very interesting photos of casts, tracks and a still frame of a video that his family captured while on their Texas property. The frame was extracted from camcorder footage that was taken while attempting to track what was thought to be a juvenile Sasquatch. The footage was captured by accident while panning a camcorder back and forth searching for the subject, on later inspection they realized that they appeared to have filmed a unknown creature without noticing it at the time. The photo's are not clear like the Patterson film but they were better than your typical blobsquatch as well. After pouring over these interesting photos, we put out our usual array of dropbox recorders on both nights, on the morning of March 22nd at 5AM we had something pass through camp that sounds to be possibly bipedal, click the link in the left column below to see what you think. After asking all members of the party if they were out walking around all denied having come out of their tents at this time of the morning. So this was not one of the team members, whatever it was it passed through camp and was quiet enough that no one heard or noticed it.
We found a 12" track within 60 yards of camp later this same morning, we have supplied a couple of pictures below. On Saturday afternoon we found what could have been a small teepee structure and later Saturday night we heard and recorded something moving in the woods near our call blast point but it never broke cover and we could never get a visual on the creature to get an identification. Otherwise this outing was rather tame and didn't provide much else as possible evidence.
Audio of possible bipedal camp walk through @ 5AM. This came within 10 yards of our tents.