April 18/19/20 2008 Central Louisiana outing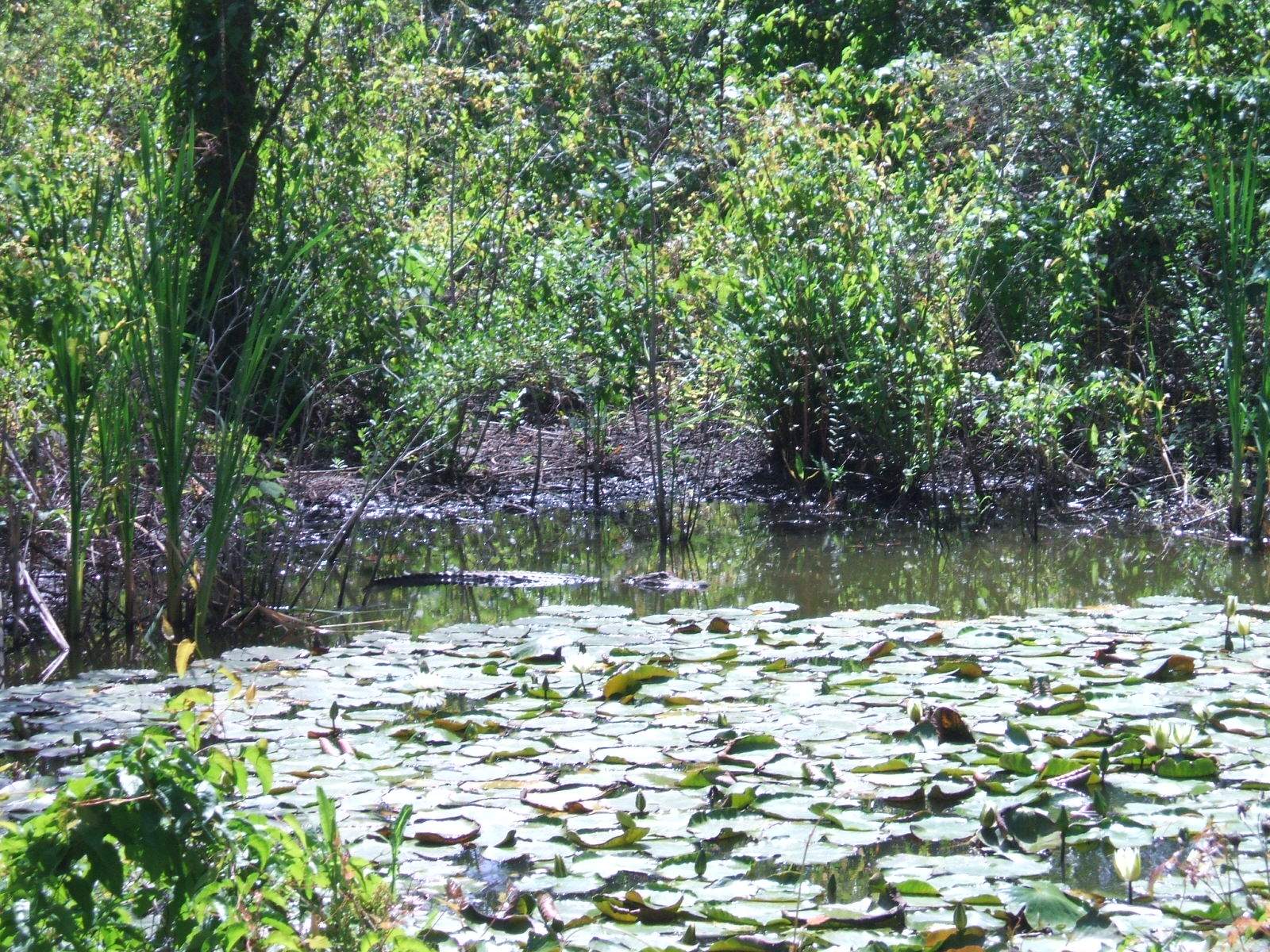 For this outing 2 of us decided that we needed to make another visit to our South Central Louisiana research area. We met up on Friday evening April 18th around 17:00hrs just after a storm had gone through the area, humidity was high but the temps were comfortable. We were joined by a couple of friends who have property in Texas with reported Bigfoot activity. For this night we put out audio recorders, call blasted and did wood knocks in the same general area as we were in on the March outing. For several weeks during the spring of 08, one of the researchers had an ongoing baiting project in this area. He would go out and provide various bait items such as unshucked corn, carrots, apples and assorted greenery to see what if any would be taken on his next visit. These would be tied off in a plastic see thru bag as pictured below. The return visits were usually at one week intervals in most all cases the entire contents of the bag would be gone on the next visit without a trace of any of the items remaining on the ground. The plastic bag was always still present and appeared to have been torn along the bottom seam and the contents removed. Game cameras were intentionally not used in this experiment as the purpose was to see what types of food would be taken, and it was thought that the game camera's would likely drive animals off of the bait.
Since we had a storm come thru the area at approxiamately 17:00hrs on Friday night our recordings made from this night had quite a bit of water dropping off of trees causing some additional colateral noise. At 00:08hrs on Saturday morning we recorded something that made a close approach to one of the recording stations, heavy breathing was recorded, could have been a deer or perhaps something else. For Saturday night, we tried a new synthetic call that we hadn't broadcast before in this area and one of our friends had brought along an old hand crank siren to see what it might stir up, these were both tried several times but didn't get anything going on this night. While we didn't get any unidentified vocals to the new stimuli we did have some very interesting activity at one of the recorder locations at 02:20hrs Sunday morning. On the two ATV trail recordings below you will hear some stick snaps, sniffing at close range to the recorder and what sounds like a rock thrown into the slough at this location. The recorder was placed above 6ft off the ground on the downhill slope to the slough located just off of the ATV trail, about 1/2 mile from the nearest road.
The device in use for this event was an Olympus WS-311M with the recorder LED disabled and inclosed in one of our hanging dropboxes, so the device was totally dark, whatever this was found the device in the darkness of 2AM. We also recorded a 2nd excellent Owl vocal at base camp this night which is in the list as well. Click the links below to listen.
Below is the interesting audio captured in April 2008, we find the ATV Trail Sounds 2 file interesting as you will hear sniffing close to the recorder that is placed in an awkward position on a steep bank in excess of 6ft off the ground.