May 18/19/20th 2007 East Texas Outing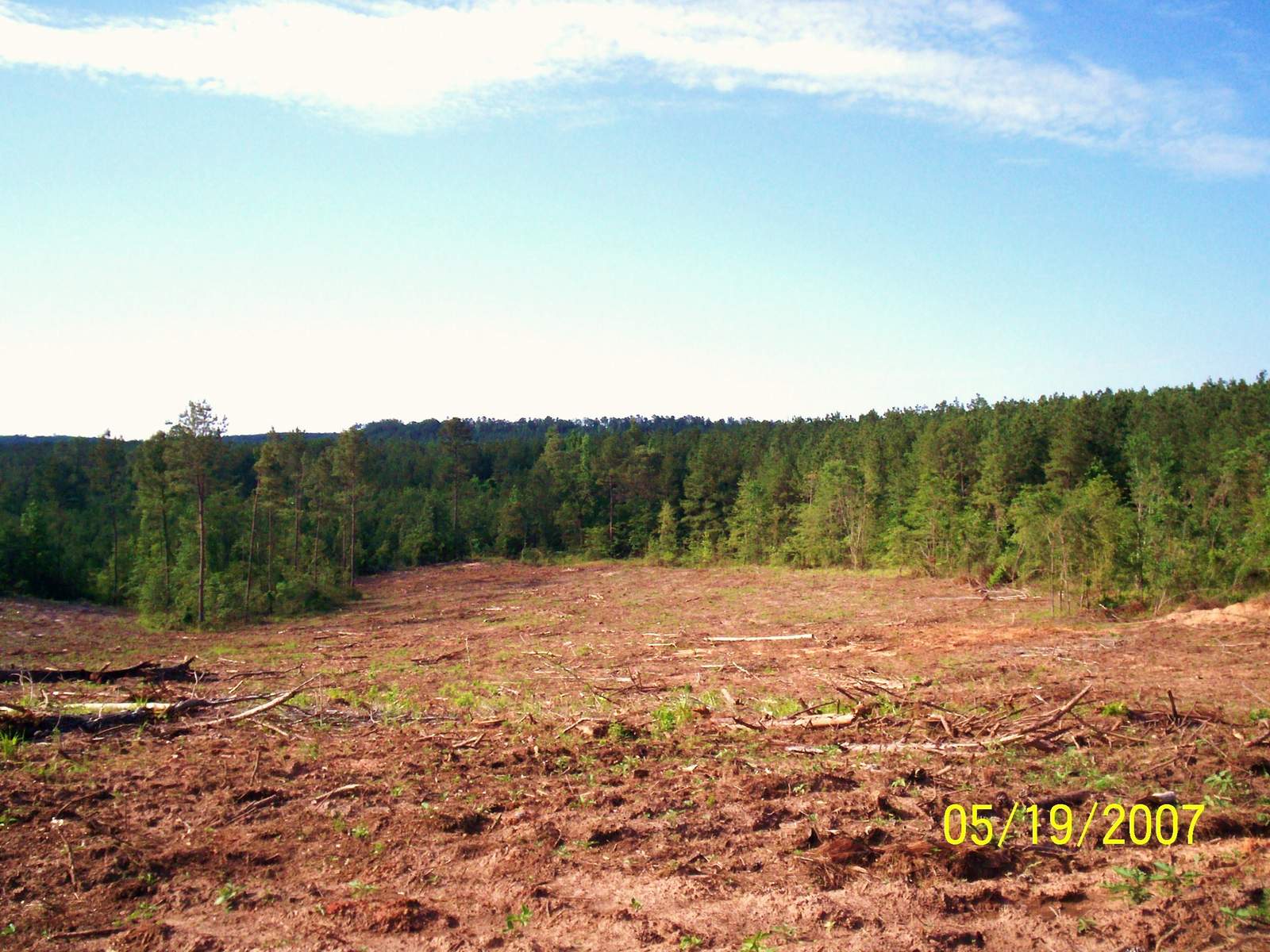 We spent this weekend trying several areas in the Neches River corridor in East Texas. The first night we tried call blasting near our base camp, on our first call broadcast we did get some distant Coyote responses to our calls. These were very similar to the Ohio Howl vocal we were using, in fact the first vocal may not be coyotes but is so distant as to be difficult to tell. For the second night we moved to an area that is part of a large hunting lease, we put out 4 drop boxes this night, 3 along the wood line to our west and one up on a hill side to our back (East). The owner of the property had recently clear-cut an area that included a good size hill due to a Pine Beatle infestation, so we setup with our parabolic dishes and call blaster at the top of the hill. The position gave us a great vista to the West with the closest wood line being about 300 yards away at the bottom of the hill. We started our setup for night ops around 17:00hrs, and we began with some calls starting at 21:00hrs. The highlight of this night was a recording of something walking up and sniffing one of the recorder boxes. The recording starts at approx. 21:38 hours on May 19th we had started call blasting at 45 minute intervals at 21:00hrs. The first clip starts several minutes after we noticed movement close to the microphone, it gradually moved closer, until finally it starts a direct bipedal sounding approach on the recorder and walks right up. The creature spends several minutes checking out the box then will move in to start sniffing it!
We have a theory that whatever this was could have been attracted by the red LED recording indicator on the Olympus WS-300M Digital Voice recorder that we were using. On this model the recording light cannot be disabled and could have been seen from a distance by a creature with good night vision through the clear plastic box that we were using to house the recorder. Could this be human, technically it could be, but we doubt it for several reasons, there were no indications that there were any humans anywhere near us, such as parked cars, ATV's, voices, gun fire, heavy equipment, music. No nearby houses and no hunting season. Would a human sniff an obvious plastic refrigerator box with mic lying on top and recorder inside? And finally, we had direct line of sight to this location, we feel that a human would have had to use some type of illumination to navigate this area after dark due to the clear cutting that had been done. Limbs and logs had been strown to such an extent that walking during the day in this area was difficult. No artificial illumination was witnessed by the team that night. See what you think by clicking the links in the left column below.
This recording was captured at the base of the hill along the woodline to the left of our recording dish in the picture to the right. Walk up recorded at 21:39 hours on May 19th, 2007
Other things recorded on this night, including some nice Coyote's and some Deer blows.